September 22, 2000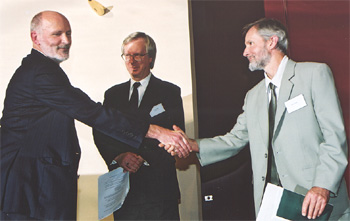 'Bare-boned Number Cruncher'
Wins Economics Award
This year's New Zealand Institute for Economic Research Qantas Economics Award has been given to econometric guru Professor Peter Phillips.

A very different recipient from last year's winner Dr. Don Brash, Professor Phillips is a bare-boned number cruncher.

His main research interests are in econometrics, time series and empirical applications of econometric methods to macroeconomics and finance.

After graduating with an MA in economics from the University of Auckland in 1971, Professor Phillips gained his doctorate in econometrics from the London School of Economics in 1974.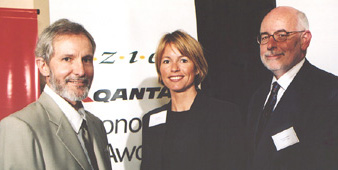 Based primarily in the UK and US since, Professor Phillips has also spent much of the past decade here helping track and forecast the economic landscape.

Through that role he has aided the education of many of the country's best economic modellers and forecasters.

As a consultant, throughout a period a significant economic upheaval, he has overseen major economic modelling projects. In particular he had a prominent role in the development of the Reserve Bank's RBNZ X11 model of the New Zealand economy.